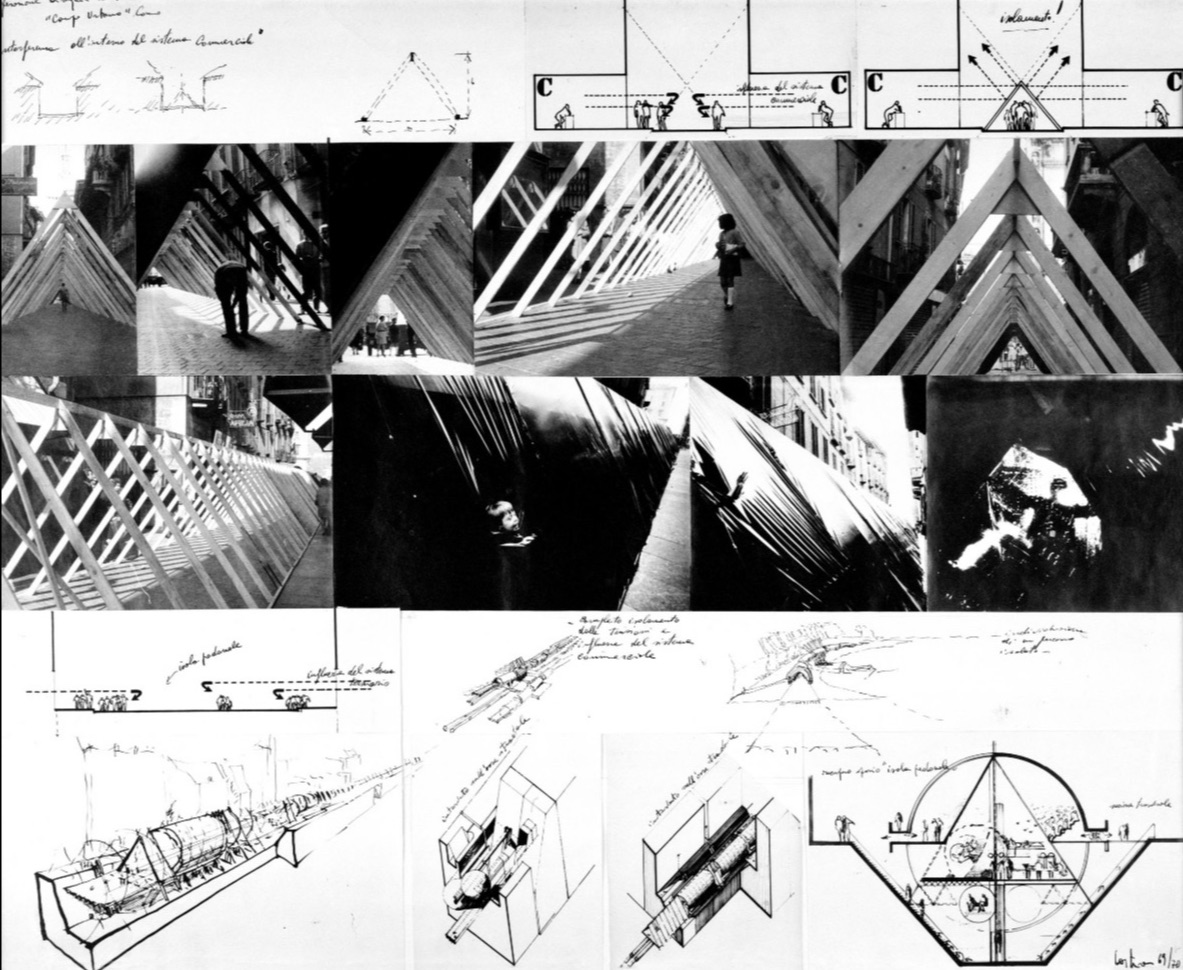 CAMPO URBANO 21
COMO
21 September 1969 – 21 September 2019
50° anniversary of Campo Urbano
Ugo La Pietra
Original exhibition
21 September – 13 October 2019
Pinacoteca civica Como
September 21, 1969: something exceptional happened in Como, the streets and squares of the city were invaded by the exhibition-event "CAMPO URBANO, aesthetic interventions in the collective urban dimension". The event was born from the need to bring the artist into direct contact with the community of an urban center, with the spaces in which it lives every day, with its habits, its needs, giving the artist the possibility to fully realize himself freedom and therefore with greater operational potential.
The Pinacoteca, in collaboration with the Cultural Association Art Company and the Galleria Cà di Fra of Milan, to celebrate the 50th anniversary of this historic event, exhibits in the Campo quadro space, a new work created specifically for StreetScape8 by one of the protagonists of Campo Urbano, Ugo La Pietra. The installation consists of two photomontages that compare the intervention of the artist on the pedestrian island of Como on the occasion of the 1969 exhibition with his analysis of the pedestrian area of Milan, via Paolo Sarpi, used today for loading and unloading of wholesale market goods. The comparison is also presented with works that allude to urban living with the title "Living is being everywhere at home". The work will be visible in the space of Campo Framework from 21 September to 13 October.
On the occasion of the Giornata del Contemporaneo, scheduled for 12 October, a meeting and storytelling event with some of the protagonists of Campo Urbano will be organized in the Hall of Honor of the Civic Art Gallery at 5 pm: Ugo La Pietra, Gianni Pettena, and Giuliano Collina . Participation in the meeting will be free.
Information on the Art Gallery
Hours: Tuesday – Sunday 10 – 18
Entrance
Full price € 4.00
Reduced rate / groups € 2.00
Cumulative ticket 3 museums € 10
Family pass € 10
Contacts
Civic Art Gallery
Via Diaz 84
Como
Tel. +39 031269869
pinacoteca@comune.como.it
www.visitcomo.eu