Ugo La Pietra
Ovunque a casa propria 
curated by Manuel Canelles
first in-depth exhibition on Ugo La Pietra's cinematographic research and audiovisual experiments
February 10, 2022
Centro Trevi, Bolzano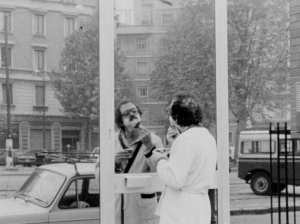 The Ovunque a casa propria project is the first anthology of La Pietra's cinematographic works. The title of the project is a tribute to one of Ugo La Pietra's best known and most appreciated slogans, not surprisingly present in one of his best known films, "La riappropriazione della città". In the film, different ways and places – urban suburbs, central station, urban facilities of Milan – bear an explicit indication of the slogan that for years has characterized much of La Pietra's research: "Abitare è essere ovunque a casa propria" (Living is being at home everywhere). It will therefore be more of a project / happening than a real exhibition, with a focus on the experience of art in the social sphere, contact with marginal realities, community developments, with the aim of activating a transit of communication between video language and social commitment: almost a bridge between historical experience and the living emergencies of the new generations and new forms of poverty.
Also on display are the video installations by Lucio La Pietra, a Milanese videomaker who works in interaction with his father's works, questioning the concepts of historical time and subjective time.
The project, curated by Manuel Canelles, is promoted by Spazio5 artecontemporanea and carried out in collaboration with TreviLab, Unibz, Liceo Artistico Pascoli, Bolzano Officine Vispa, Vintola18 Youth culture center Cineclub Bolzano, Spazio Macello – Meta, with the support of the Cultural Department Italian of the Province of Bolzano, the Municipality of Bolzano and the Free University of Bolzano.
Opening February 10 2022
Centro Trevi
Via dei Cappuccini, 28 – Bolzano
Tel. +39 0471 300980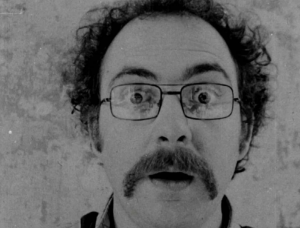 HD images available upon request 
Press Office
Roberta Melasecca
Melasecca PressOffice – Interno 14 next
tel 3494945612
roberta.melasecca@gmail.com
www.melaseccapressoffice.it
www.interno14next.it