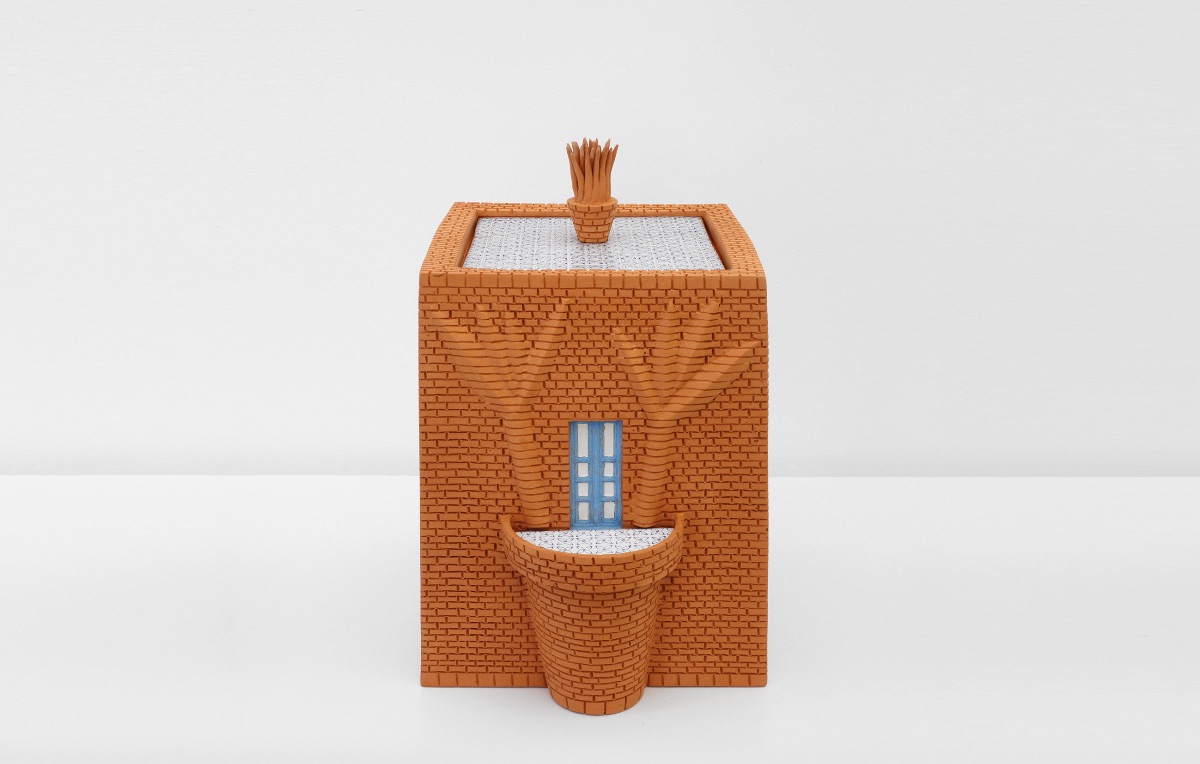 UGO LA PIETRA
Le case parlanti
Opening: Thursday 6 June 2019, 12-18 hours
From 6 June to 19 July 2019
Monday to Friday 10.30 – 18
MAAB Gallery, via Nerino 3, 20123 Milan
"The interior towards the outside thus becomes, in addition to a slogan to which all my research aimed at overcoming the barrier, which still exists, between private space and public space, also a design method for the good health of an architecture that seems to look for new models to refer to, with poor results. "
Ugo La Pietra, in "Promemoria", ed. Katà, Milan 1979/80
MAAB Gallery is pleased to present Le case parlanti, personal exhibition of Ugo La Pietra (Bussi sul Tirino, 1938). Architect, designer and artist, one of the founders of the Cenobio Group in 1962, since the beginning of his activity La Pietra has been a careful observer of the urban and social reality he has extensively dealt with in his work, often highlighting inconsistencies and shadows.
In the spaces of Via Nerino the visitor will be welcomed by ten ceramic sculptures (Interno/esterno, 1982 – ed.1 / 4 – Ceranima, Sesto Fiorentino) and by a selection of drawings, made with mixed media and watercolor, which clearly identify that experimental current called "radical architecture", developed in the seventies, aimed at reviving an architecture that was able to communicate.
After the 1979 installation, Un pezzo di strada nella stanza e un pezzo di stanza della strada, presented at the Triennale di Milano, with these works La Pietra once again faces the theme of overcoming the barrier between private and public sphere, creating beneficial conflicts between the two areas and reaching the overcoming of the characteristic anonymity of the international style.
In the works of La Pietra the elements that generally qualify the interior, such as cups, bottles, vases and curtains, are poured onto the facades of the houses, connoting them with everyday objects that are repeated and enlarged, generating an "inexhaustible catalog of manipulation".
"The house still communicates!
We bring curtains, flower vases, armchairs, bedside lamps and chairs to the facades.
the tables and the sideboards, the bottles …
The inside that goes outside.
The wall between private space and public space is broken "
The exhibition will be accompanied by a bilingual catalog (Italian and English) with critical texts by Marco Meneguzzo and Gianluca Ranzi.