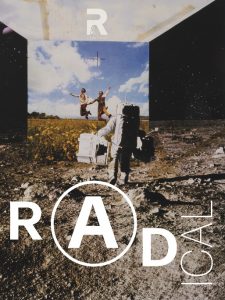 SuperDesign
Italian Radical Design 1965-1975
a film by Maria Cristina Didero and Francesca Molteni
Introducing:
Lionello Cerri (cinema Anteo), Maria Cristina Didero (curator), Ugo La Pietra (artist), Francesca Molteni (film director), Evan Snyderman (R&Company Gallery, NY)
Monday 16 April ore 20.00
ANTEO Palazzo del Cinema (P.zza 25 Aprile 8)
RSVP: 68@54words.net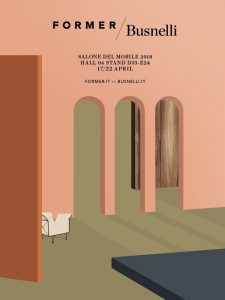 Agevole, sofa and armchair
Riedition BUSNELLI 2018
The Agevole armchair, designed by Ugo La Pietra in 1983 and produced by the Industrial Group Busnelli in 1984, was part of a group of upholstered furniture defined by the author "neoeclettici". Made with a light and "visible" metal tubular structure and with an independent and therefore easily removable padding, it is still up-to-date and is being revived with new finishes.
Salone del Mobile, Rho Fiera
Hall 6, stand D33/E24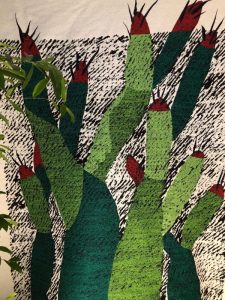 Natura artificiale
Tapestry for Dieci26 Tapestry Editions
1026- Tapestry editions is the world's first publisher of contemporary tapestries, founded by Gea Politi and Cristiano Seganfreddo, with the participation of the textile art master Giovanni Bonotto. The tapestries are created by great international artists and designers in a continuous dialogue with the ancient italian manufactories, they are the weaving of ideas, visions and matter. Ugo La Pietra is the first interpreter of this synthesis that becomes a tapestry.
Giardino Segreto, via Durini 24
16-20 aprile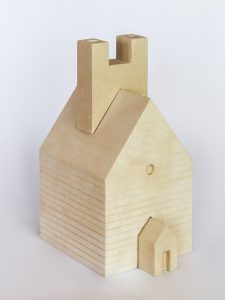 Case e Casette (Houses and Little Houses)
PIMAR Italian Limestone
The houses designed by Ugo La Pietra for PIMAR are declined in a series of miniatures in natural beige Lecce stone: vase, straw, house and cathedral. The internal cavity of each sculpture lightens the structure and gives it a new functionality, transforming the little houses into pretty vases in which to plant flowers or aromatic herbs.
Salone del Mobile, Rho Fiera
Hall 10, stand E06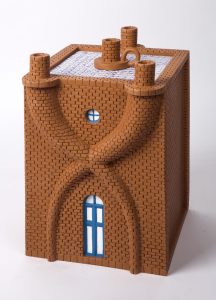 Interno / Esterno
Triennale Design Museum. STORIE.
"Interno/Esterno" (1978), ceramic house of Ugo La Pietra, is part of the 180 iconic pieces of the twentieth century chosen for the exhibition "La storia e le storie del design italiano", set up in 5 thematic focus – Geography, Communication, Politics, Technology and Economics – and a contemporary reading .
Triennale Design Museum (new set-up)
Until 20 January 2019