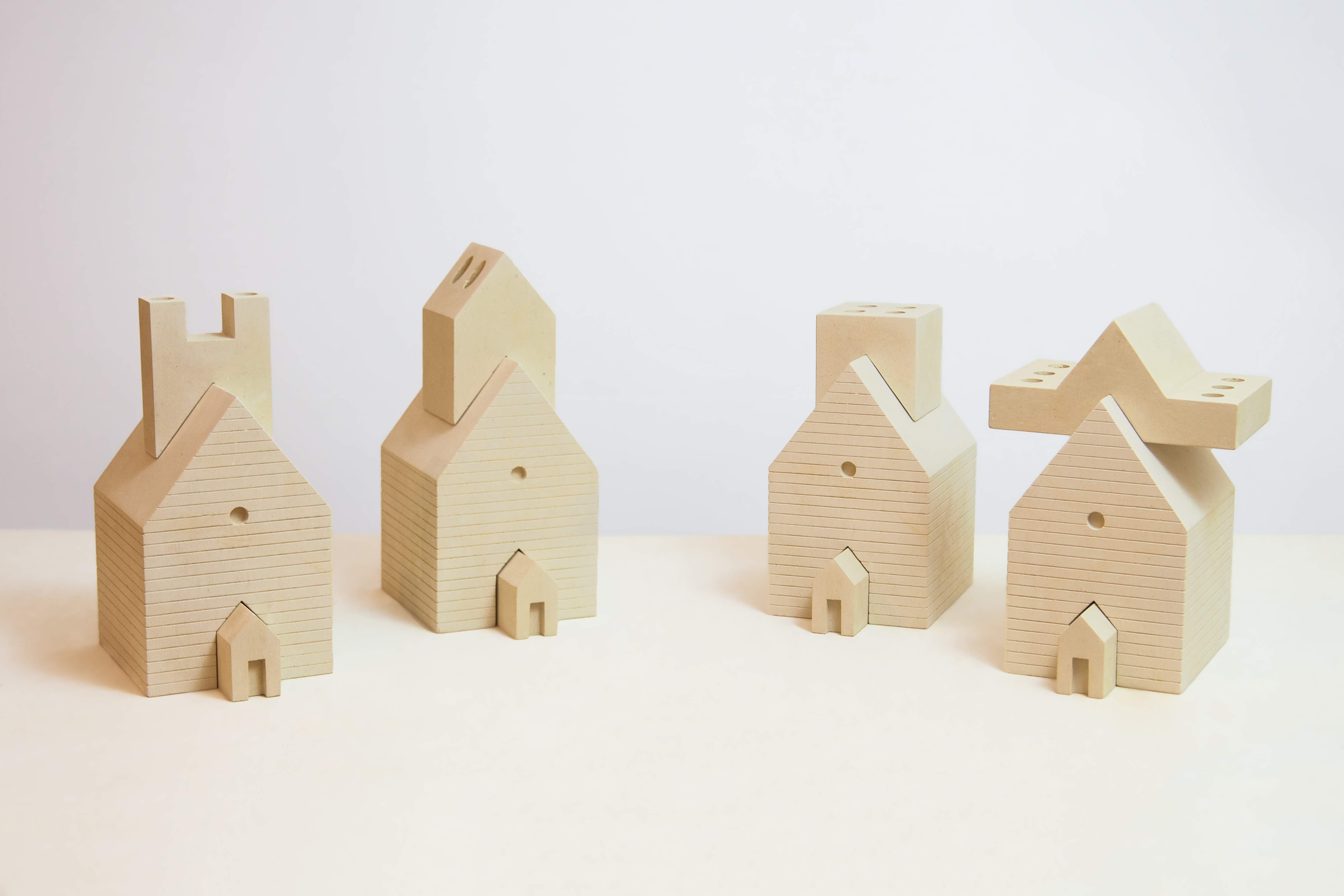 Fatto ad Arte Gallery
presents the exhibition:
"Pietra leccese. Souvenir 1990-2020"
by Ugo La Pietra
from 20 October to 13 November
The exhibition brings together a large collection of objects created by the PIMAR laboratory (Lecce) aimed at merchandising for the Ecomuseo della Pietra Leccese.
On the occasion of the exhibition, the book Dalle cave all'architettura. Pietra leccese e pietra di Apricena. 1990/2020, published by C 41 Editions, which collects works, objects and urban installations created by Ugo La Pietra in Lecce stone and Apricena stone.
For over twenty years, the Fatto ad Arte Gallery has been a place of research, promotion and dissemination of Italian contemporary applied arts. Through the exhibitions, the activities of the editions of the Ad Arte Association, the Fatto ad Arte gallery presented numerous initiatives to draw a border line in the fertile soil of Italian art craftsmanship.
And it is precisely in this groove that the Souvenir exhibition is inserted, dedicated to Pietra Leccese through the collection designed by Ugo La Pietra which is the result of his very long relationship of empathy with this spectacular stone and with its territory: Salento.
The exhibition presents a series of objects designed by Ugo La Pietra (made with great skill by PIMAR, a leading company in excavation and production) precisely in this vision of revaluation and rethinking of the object for museum mechandising.
Works that start from the domestic 'scale' of the object of use to rethink the souvenir object as an expression of symbolic, archetypal values ​​of the material, artistic and architectural culture of a territory. Territory that through the project, the use of its stone and its workers, continuously renews itself.
The exhibition and the book represent the most representative expression of Ugo L a Pietra's design research for the definition of a "territorial" art, through the genius loci and the identity of a place.